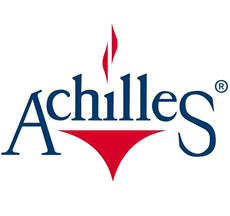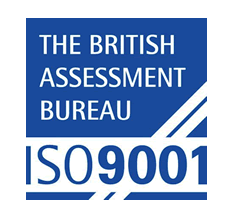 Solenoid Valves

We are one of the UK's largest official stockists / distributors of ASCO solenoid valves, so we can offer a huge range of from our stock. We are also the UK distributor for GSR solenoid valves. We also stock the SIRAI and ELEKTROGAS range of valves. As well as huge stocks we also have the knowledge and experience to specify the correct valve for your application.A worldwide leader in solenoid valve technology.
Pneumatics

We are one of the UK's largest official stockists / distributors of JOUCOMATIC pneumatic products, so we can offer a huge range of Air preparation equipment, Pneumatic cylinders, Valves, Valves islands and Pneumatic accessories from our stock. We are also a UK distributor for NUMATICS pneumatic products. We can also supply various other pneumatic manufacturers including Parker, Norgren, Festo, Bosch Rexroth and SMC.
Pressure & Temperature Gauges

We can supply a large selection of pressure and temperature gauges, whether you need a one off special or a custom OEM product, we have the product range and expertise to provide the perfect instrument to suit your individual requirement. We can also supply capsule, absolute and diaphragm type gauges and gas filled or bi-metal thermometers
Instruments

We can offer a full range of instruments for pressure, temperature, level, flow & analytical measurements from various manufacturers, including Rosemount, Rosemount Anaytical, HNL, Krohne, Endress & Hauser, Siemens, Druck, Mobrey, ABB and more, which gives us one of the largest selection of ranges available.
We also offer a range of temperature measurement products, including thermocouples, platinum resistance thermometers and Pt100's
Valves

We can also supply a wide range of manual valves including ball, gate, knife gate, globe, check, butterfly, actuated and manifold valves. Also actuated valves including single/double air operated and electrically operated ball, gate, knife gate, globe and butterfly valves.
We also stock and supply stainless steel ball, gate, globe, needle, manifold, check valves & strainers
Fittings
We stock and can supply a massive range of fittings from push-in, screwed, compression, socket & butt weld in stainless steel, brass or plastic and specialist fittings for hygienic applications.
Tube & Pipe
We can supply a huge range of both flexible tube and metal pipe from our stock, including imperial & metric Nylon tube, Polyurethane tube, Braided flexible PVC tube, imperial & metric Copper pipe, PVC coated copper pipe and imperial & metric Stainless steel pipe
Accessories
As well as all the main products we also stock and supply all the accessories / ancillary products to go with the main products, below we have listed a few of the accessories we can supply.